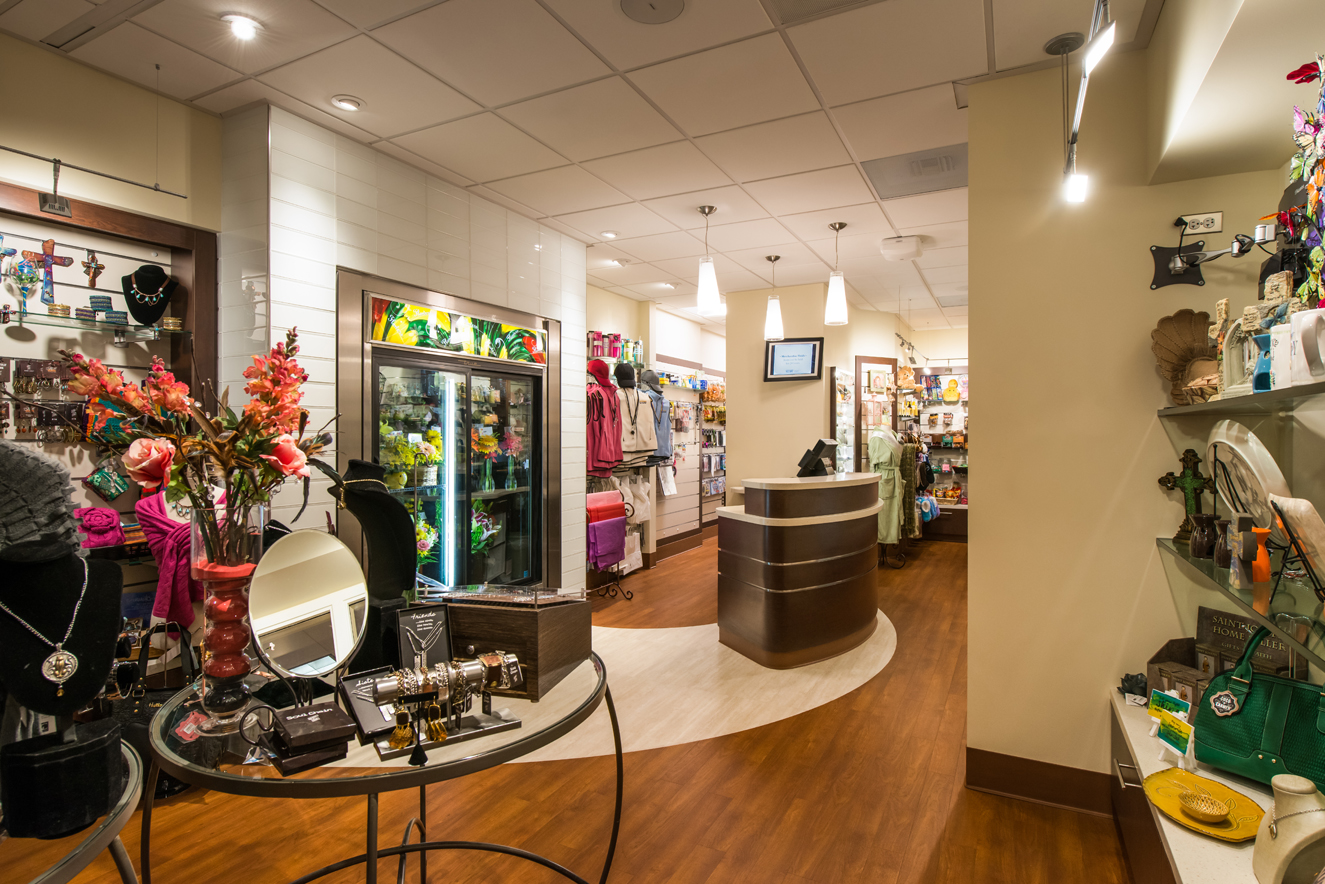 Sharp Memorial Gift Shop
Sharp Memorial Hospital Gift Shop - San Diego, California.
Our scope was to renovate the existing gift shop. The project involved coordination with a seismic retrofit of the building structure which impacted the existing space. Casework was designed to incorporate the large columns that break up the space. The shop was designed to showcase the merchandise, as well as to reflect the healing environment of the facility.
"Sales have increased 63% after the redesign" - Jon Crucitt, PM, Sharp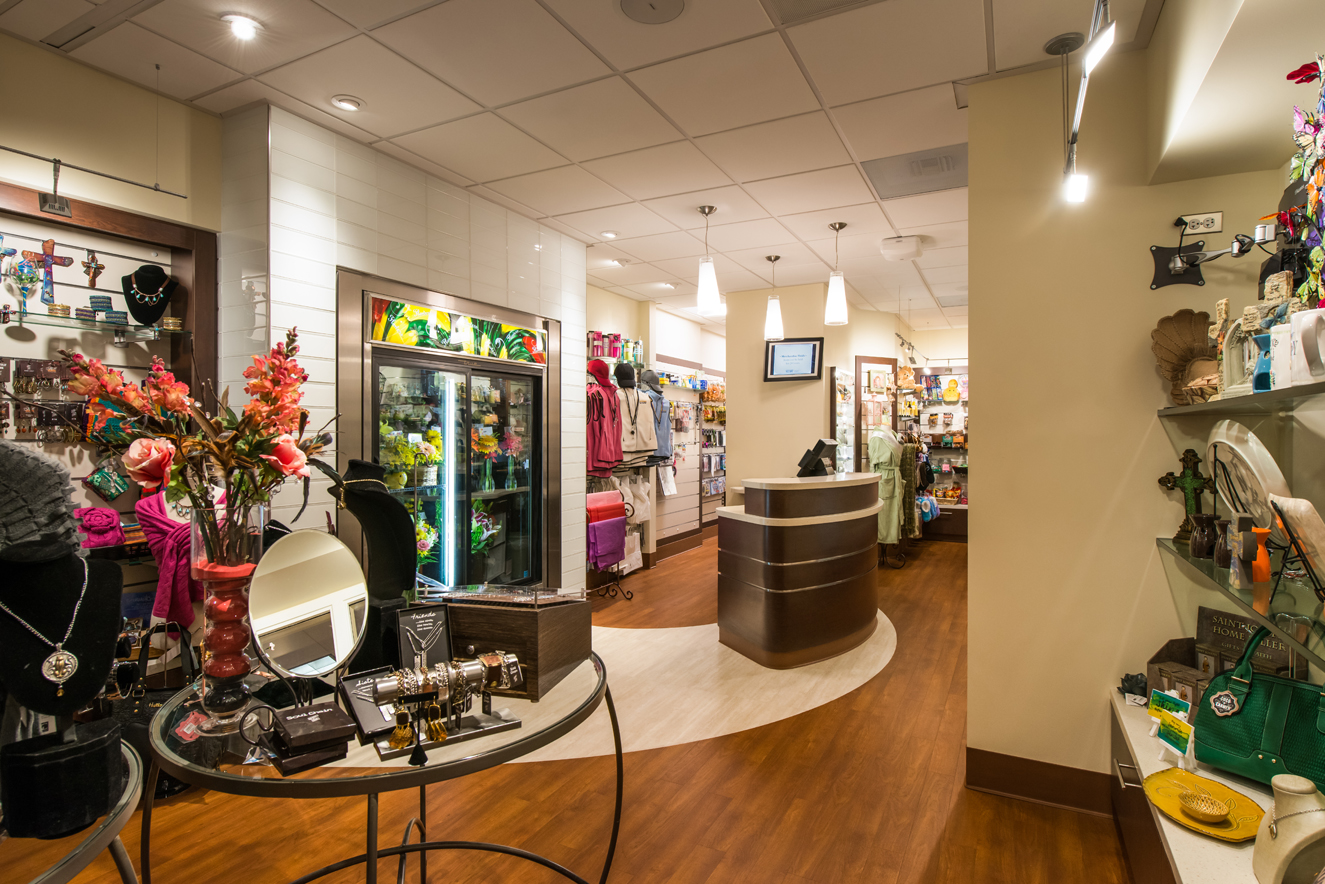 "Sales have increased 63% after the redesign" - Jon Crucitt, PM, Sharp